Holden Commodore Compatible Seat Covers

But you don't have to take our word for it.
Independently confirmed ratings from thousands of drivers just like you.

Very very happy all round
The dash mat I got is brilliant looks great fits perfectly and is a quality product very happy, a great supplier.

Excellent Australian made product
Fit was perfect. Looks stylish. Delivery was quick. Australian made which is awesome. Well made.

Great dashmat - fits perfectly!
Great dashmat - fits perfectly! Good quality, good value and prompt delivery. Thanks guys.
Edward, Volkswagen Tiguan
Frequently asked questions
What if it doesn't fit?
We want you to be 100% satisfied with your purchase. If you are unhappy for any reason, contact us and we will always do our best to either resolve your concerns or offer you a return option. If it's an error in our catalogue or a picking error by our dispatch team then we will pay all cost via replied paid return labels. If you have ordered the wrong item or changed your mind just post it back to us and we will send you back the correct one. Please see our detailed Return Policy if you would like more information.
Share your fit
To show off your FitMyCar accessories, head to instagram and tag @fitmycar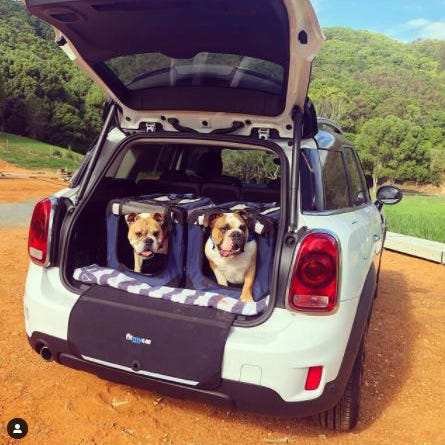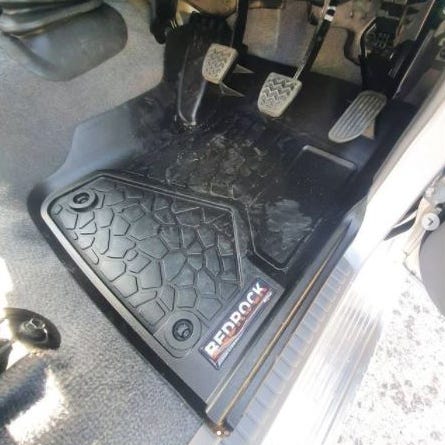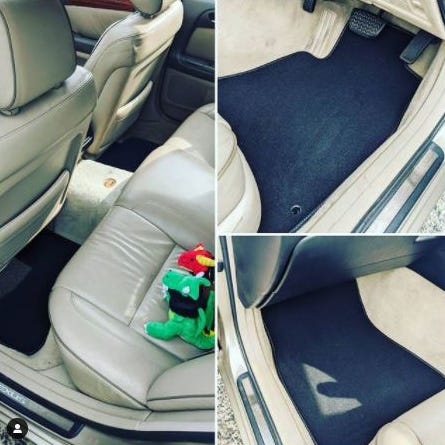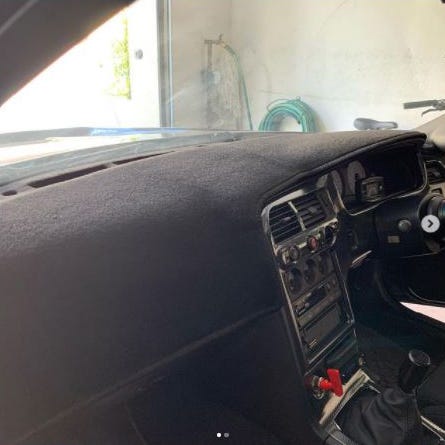 Weather and physical force can damage the exterior of a car. That's the reason why people invest in insurance. What if there's an accident? What if someone dented the car? However, many people forget that the interior parts of the car can get damaged as well. Apart from the damage caused by external forces (e.g. accidents), harmless acts can also damage the car's interior. Are you curious about how? Let's say, you and your family went on a trip with the family's Holden Commodore. While on the road, you were busy eating chips and drinking soda. Oh, don't forget the cookies and biscuits. Perhaps you didn't realize the crumbs and spills that built up on the seat while you ate. "It's nothing," you might say. But, these small acts can ruin the Holden Commodore seat. Beverage spills can leave stains. Pests like roaches and flies can live in the tiny spaces in between the seats. Would you want that? Here's another situation. Maybe you have a pet dog named Max. You bring him to the vet every Wednesday, to the dog parlour every Friday, and to the park every weekend. You let him ride in the front seat of your Holden Commodore. Aside from being a sweet dog, Max is also a playful one. Because of his playful nature, his nails scratch the car seat, and sometimes, the dog's musty smell will stay embedded in the fabric. Now, if you repeat the situations above over a span of five to eight years, you won't need to wonder why the car seats of your Holden Commodore look old and worn out. Fortunately, FitMyCar has the best solution for your problem.
Holden Commodore Seat Covers
Dreaming of keeping the car interior looking brand new? Planning on selling your car soon? FitMyCar's solution for you is a seat cover that's a perfect fit for your Commodore seat size. We have the means to make you seat covers that will not only protect but also preserve the quality of the car seats. Seat covers offer you more than just terrific protection for your Holden Commodore. They come in a range of materials and fabrics to ensure they look great, feel comfy and remain airbag safe while keeping mud, food and liquids from damaging your interior.
Made Just for You
You're wondering how we do it. We know your car model is not the latest one. We also know that stocks for Commodore seat covers are rare in most car shops. That's why, instead of buying seat covers, we make them. We don't care if you have the VE, VZ, or VY. As long as we can measure the size of the seats, we can provide Commodore seat covers regardless of the model. Once made, you can easily install the seat cover, which is also airbag safe. And to keep things tidy, our seat covers also have pockets on the back of the front seats. With our seat covers made in Australia, we assure you only of top quality service. Avail our services now and: Enjoy a one-year warranty for rips and damage Save more with our free shipping deals Return our product within 100 days if you're not satisfied Utilise ZipPay for a buy now, pay later scheme