100% Fit Guaranteed
We put the good stuff into every liner to ensure they stack up against the 100% Fitment Guarantee and Lifetime Warranty. We use state of the art engineering and production methods to ensure our liners are second to none.
Our Bedrock Liners are designed, engineered, and manufactured by us from scratch to ensure they are a 100% perfect fit for your vehicle. Constructed with heavy duty TPE material, they're tough, durable, and pedal safe, complete with edge-to-edge protection all round.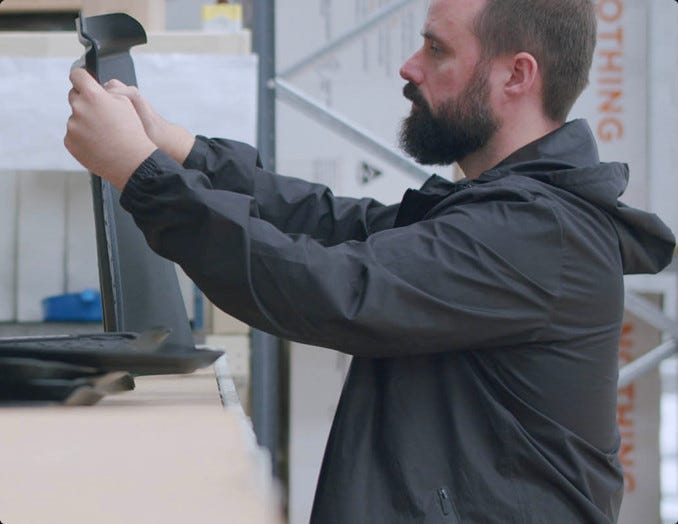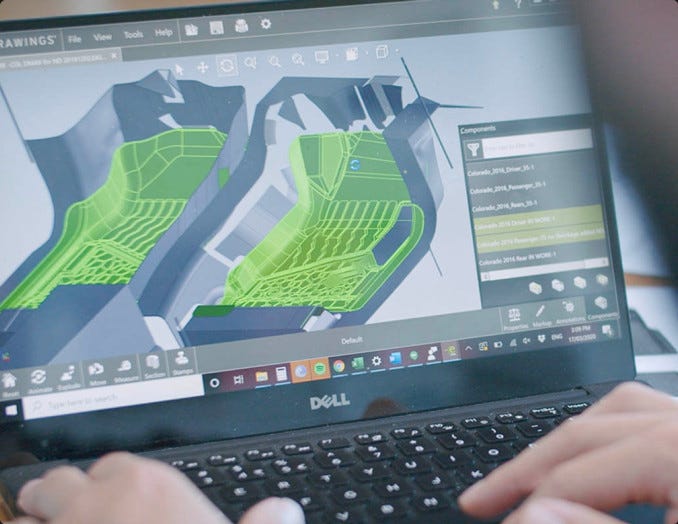 Lifetime Warranty
Each set of liners have hundreds of hours of research behind them, which is why we promise that your Bedrock's won't just fit great, but they'll also last a lifetime.
We've engineered them to be the toughest liners on the market. Combining the light weight and sturdy properties of plastic with the non-slip nature of rubber, the strong TPE construction will withstand anything you throw at it, and last for generations to come.
Complete Cover
The Bedrock Liner has no gaps and features door-to-door protection to keep your vehicle in its best condition inside and out, where no spills will be getting through onto your floor. The 'rock' and 'water' designed patterns ensure liquid drains away from your feet to provide maximum grip under foot.
That's why we're confident they'll come out on top against even the toughest of Aussie conditions. From sand, mud, dirt, or snow, with its raised edges and bucket style design, the complete coverage system ensures nothing is getting past these liners.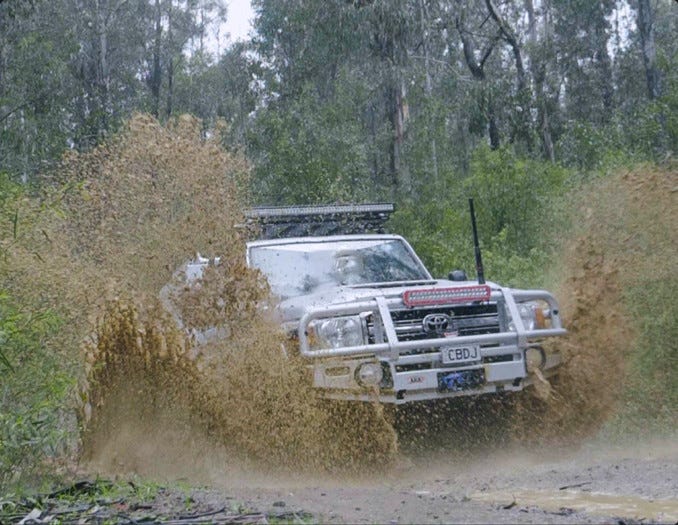 Proudly Australian Made
Born and bred in the home of Australian motorsport, Victoria, the Bedrock Liner has been a staple in our range of accessories. Thousands of them can be seen on the road right across the county; each expertly crafted by our legendary team of engineers, machinists, and packers. Made in-house by us with quality Australian material, they're so tough we promise a lifetime guarantee.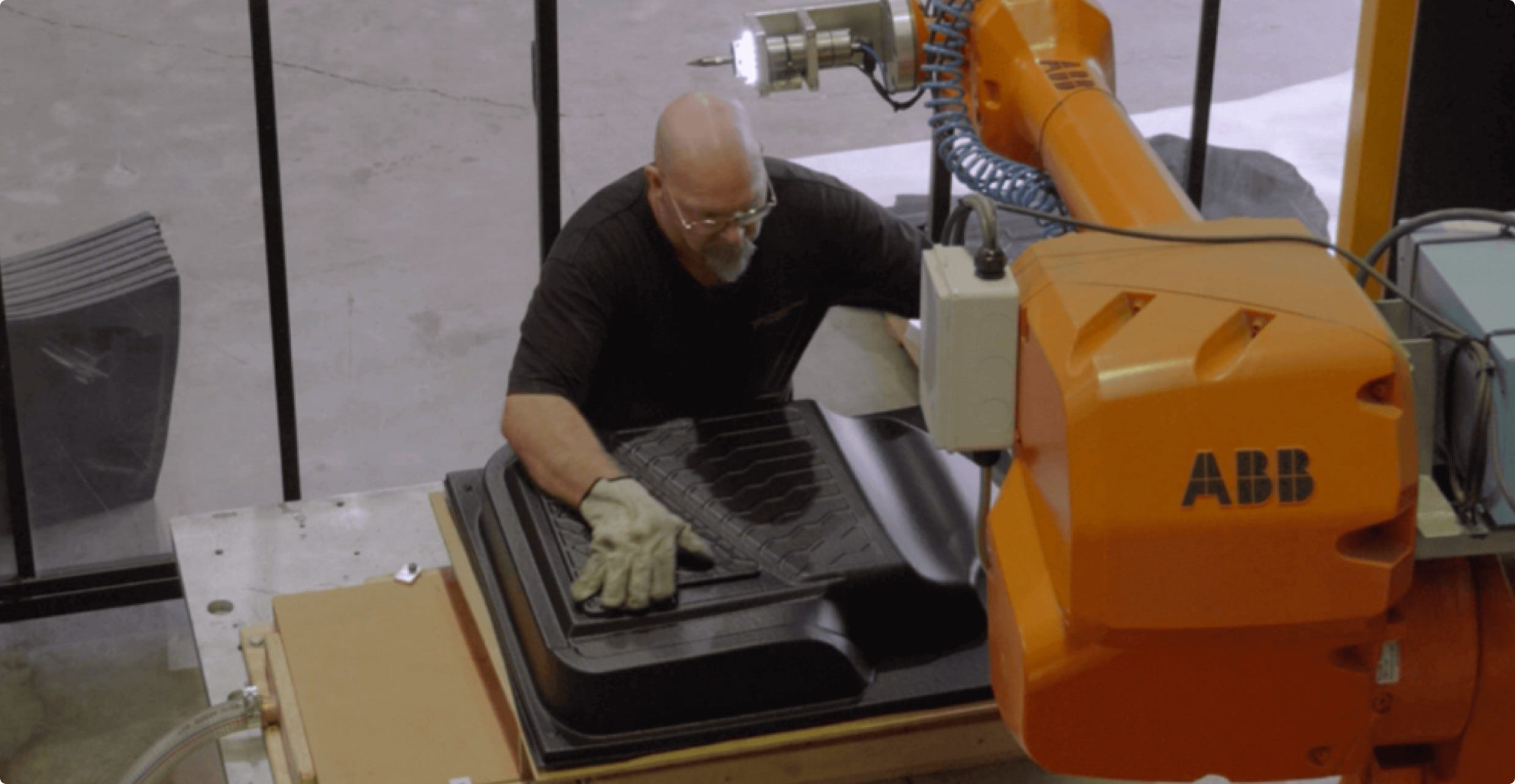 But you don't have to take our word for it.
Independently confirmed ratings from thousands of drivers just like you.

Excellent floor mats and great service
Very happy with the speedy delivery of my new floor mats. They fit the ranger perfectly and look good too. Thanks ????

Fit Guaranteed
Product is exactly as described,
fits perfectly to my Triton 2021.
Christopher, Mitsubishi Triton

Quick delivery, great communication and excellent quality product
Great service and excellent communication
Got Questions?
It isn't available for my car, when will you be making them?
This is, hands down, the most common question that we hear and the answer is simple - they're custom made. Every set of Bedrock's requires a unique tool that moulds the exact shape of the driver, passenger, and rear (if applicable) footwells. From there, it passes through our in-house testing processes before it's made available to drivers like you. The only slight exception are rebadges like Ranger and BT50 where modifications can be made to the existing setup.
We're currently taking feedback from drivers about which models to release over the next 6-12 months, while also keeping one eye on the overall vehicle sales market. Think your car would look good with a set? Drop us a line using the model request form and we'll get to work on the models of greatest need first.
What is the liner made from?
We put the good stuff into every liner to ensure they stack up against the 100% Fitment Guarantee and Lifetime Warranty. Made from rubber for durability, and plastic for shape and fit, Bedrock Liners will stand strong in extreme heat or cool. It's an extremely popular method of production in OE manufacturing, so we're stoked to bring this method to drivers around the country.
Will it slip under foot?
The textured surface and rubber base ensure very little to no-slip under foot. Additionally, the 'rock' and 'water' designed patterns ensure liquid drains away from your feet to provide maximum grip on the daily.
I have a vinyl floor. Will the move?
Bedrocks are designed to fit snug in-and-around the unique footwells of each car and match the original (OEM) retention fitting systems. Fittings on the passenger side that are not OEM installed are not currently provided but we are actively looking into solutions to enhance what's been the standard practice in vehicle floor mats.
Will I have to trim the liners to size?
Your Bedrock floor liners will be delivered all trimmed and cut to size for you. All you have to do is put them in.
The only exception is the VW Amarok & Navara NP300 with rear cup holders, which include a trim line to allow for the back seat cup holders.
Will they clip to the floor like my old mats?
Yes and no. All our floor liners are designed to fit exactly in the floor of your specific make and model. The mats are likely to be very similar in shape to the genuine mats but we may make changes in some models to optimise floor coverage, reduce pedal interference and improve production efficiency.