But you don't have to take our word for it.
Independently confirmed ratings from thousands of drivers just like you.

Very very happy all round
The dash mat I got is brilliant looks great fits perfectly and is a quality product very happy, a great supplier.

Excellent Australian made product
Fit was perfect. Looks stylish. Delivery was quick. Australian made which is awesome. Well made.

Great dashmat - fits perfectly!
Great dashmat - fits perfectly! Good quality, good value and prompt delivery. Thanks guys.
Edward, Volkswagen Tiguan
Frequently asked questions
What if it doesn't fit?
We want you to be 100% satisfied with your purchase. If you are unhappy for any reason, contact us and we will always do our best to either resolve your concerns or offer you a return option. If it's an error in our catalogue or a picking error by our dispatch team then we will pay all cost via replied paid return labels. If you have ordered the wrong item or changed your mind just post it back to us and we will send you back the correct one. Please see our detailed Return Policy if you would like more information.
Share your fit
To show off your FitMyCar accessories, head to instagram and tag @fitmycar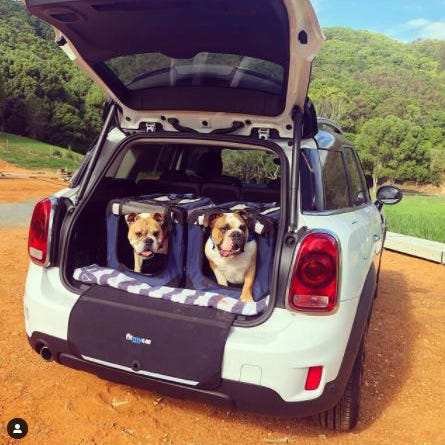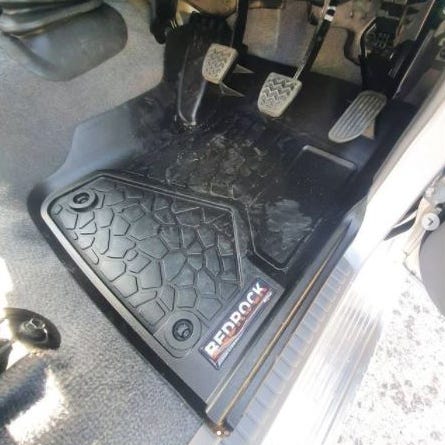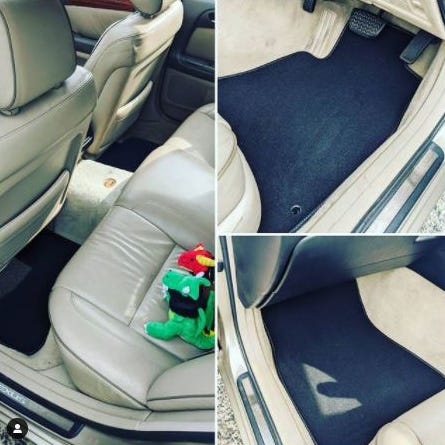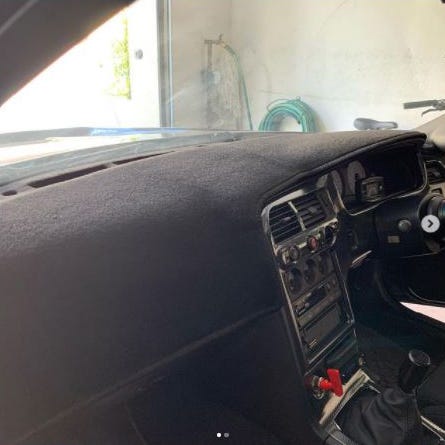 Protecting your car seats from scratches, indentations, and discolorations can be challenging, especially when you use your vehicle every day. If you want your car seats to remain as good as new, you must invest in high-quality covers to protect them from rapid wear. Luckily, our covers are designed to shield your car seats from direct friction, moisture, light, and dirt that may damage them over the course of a few months or several years. While your Toyota Hilux is known for its tough build quality, car accessories will help retain your vehicle's good condition. Finding the right seat covers for your Toyota Hilux shouldn't be a problem, as FitMyCar offers high-grade covers that will increase your car seats' lifespan. At FitMyCar, we have a range of Toyota Hilux compatible seat covers that will keep the excellent appearance of your seats for many years to come.
A Range of Top-Quality Seat Covers for Toyota Hilux
At FitMyCar, our seat covers will provide more than just terrific protection for your Toyota Hilux. They are also designed to make the interior of your vehicle extra appealing. Our long lasting Toyota compatible seat covers can convert an old car's interior into something luxurious, modern, and alluring in a flash. Our Toyota Hilux compatible car seat covers come in a range of materials and fabrics to ensure they look great, feel comfortable, and remain airbag safe while keeping mud, food, and liquids from damaging the interior of your Toyota. Our car seat covers are also available for different car generations, allowing you to go for the one that best fits your Toyota Hilux model. We have car seat covers for both old and new Toyota models, Ranging from a Toyota compatible seat cover for a 1989 model to a seat cover for a 2016 model. We're sure you'll find a Toyota car accessory that best compliments your needs and preferences. View our range of top-notch Toyota Hilux compatible seat covers tailored to your choice!
Advantages of FitMyCar's Seat Covers for Toyota Hilux
Explicitly designed for Toyota Hilux and ensures a snug fit Engineered to allow your seats' airbags to function properly Easy to clean materials with soapy water
Quality Assurance
FitMyCar's seat covers for Toyota Hilux are made only from durable fabric that doesn't easily wear off. You can enjoy using our Toyota seat covers for quite a long time because of their quality materials and top-rated workmanship. We have a specialized Quality Assurance team that always inspects our seat covers for Toyota to ensure you get only the best items from us. Our QA team also makes sure all our Toyota Hilux compatible seat covers adhere to the car accessory industry's safety standards.
Get the Most Value for Your Money with FitMyCar's Seat Covers for Toyota Hilux
At FitMyCar, we offer a one-year warranty, free shipping, and a 100-day return policy on our Toyota compatible seat covers. You will surely get the most value for your money when you decide to buy our vehicle accessories. Rest assured you can purchase Toyota compatible seat covers and other accessories with peace of mind knowing that our customer support team will assist you with either a product return or a product exchange.
Buy Seat Covers for Toyota Hilux Today at FitMyCar
Protect the interior of your much-loved Toyota Hilux with FitMyCar's quality car seat covers. Place your orders today so you can maintain the brand new look of your Toyota despite everyday use!