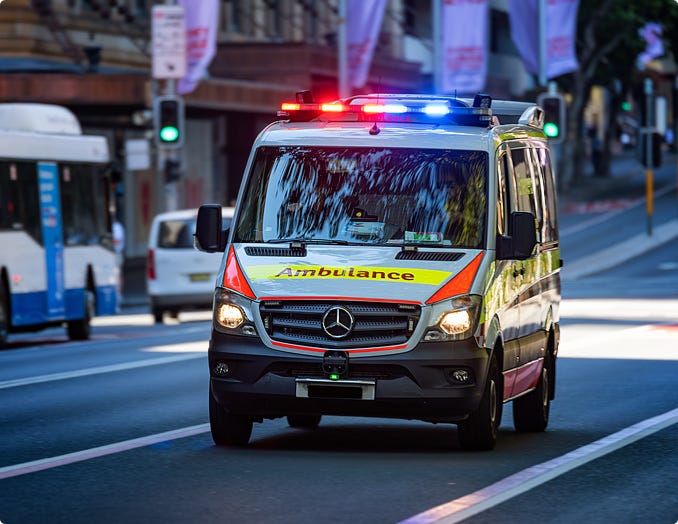 Military Personnel and First Responder Discount
Thank you First Responders for rolling up your sleeves and providing excellent care to our communities. The 12% storewide discount below is our small way of acknowledging your commitment and sacrifice. To claim your discount, simply fill out the form below. Happy driving!
Why are we offering a discount?
The events over the last 12 months have focused our attention on those who go out and get the job done in every conceivable and inconceivable emergency environment. FireFighters, Police Offers, Paramedics, Doctors, Nurses, Related Emergency Workers, SES and others display acts of care and even heroism on a daily basis. At FitMyCar we believe this can't go unnoticed and have created a discount code for use. To claim your discount code simply enter your preferred email address and primary area of care e.g. "Rural Fire Fighter in Gippsland".
More information about the Defence Personnel & First Responder discounts and purchasing eligibility can be found in our FAQs section below. If you have further questions, simply email marketing@fitmycar.com
Does my occupation qualify as a Defence Personnel or First Responder?
The following occupations qualify for the promotion. If we've missed your industry, we are sorry and encourage you to email us at marketing@fitmycar.com so we can update the list.
Healthcare & Emergency Medical Professionals
Doctors

Registered Nurses

Paramedics

Medical researchers

Health Technologists and Technicians

Flight Nurses & Medical Pilots

Emergency Management Teams

Emergency Management Volunteer

Other hospital employees
Healthcare & Emergency Medical Professionals
Career Firefighters
Volunteer Firefighters
Law enforcement
Police Officers - Federal, State and Local
Customs & Border Protection Officers
Protective Service Officers (PSO)
​Sheriff / Sheriff's Deputy
Probation & Parole Officers
Court Bailiffs / Court Officers (must behold law enforcement credentials)
Australian Defence Force
All ADF personnel
State Emergency Services (SES members)
000 Dispatchers
Discount Rules
How do I claim the discount?
Complete the form below to claim your discount code and be sure to apply it at checkout. Should it not reflect on your end, send an email to marketing@fitmycar.com and we'd be happy to assist you right away.
When does the offer expire?
Offer ends 31st December, 2023.
How many times can I use the discount code?
You can use the discount code, as many times as you want, with no minimum purchase requirement.
Can this discount be combined with others?
No. Unfortunately this offer cannot be combined with others.
Will free shipping still be available?
Yes. Shipping is free on all orders.
Need car accessories?
Product Range
Popular models
FAQs
Got a question? We've got the answer.
Our Story
Makers of quality gear since day one.